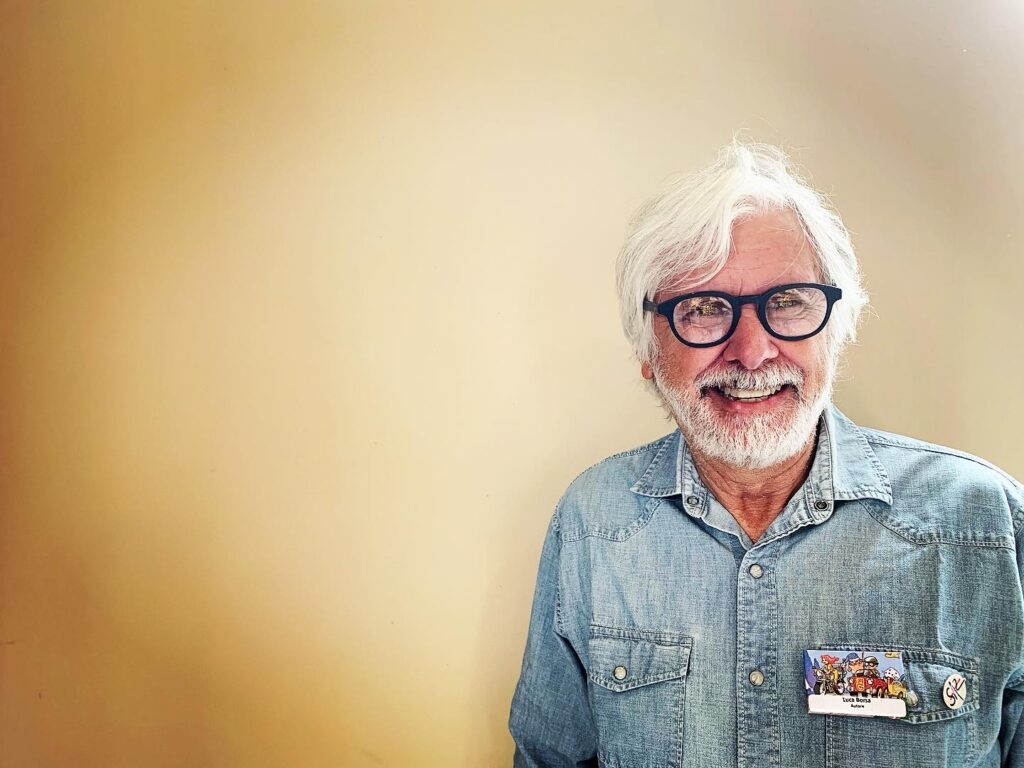 Game Designer & Storyteller
"We start playing with the umbilical cord even before we are born and should continue to play for the rest of our lives

"
The passion he developed at an early age for the world of play has turned into the professional life that has led him to the creation of dozens of board games published with Italian and international publishing houses including Ravensburger, Zoch, Djeco, Giochi Uniti, Korea Boardgame and many others.
Together with his friend and colleague Luca Bellini, he is co-author of the preschool line of board games for Chicco, distributed worldwide and published in 14 languages.
He has always made of enthusiasm and divulgation his flagship: he holds Game Design courses at Politecnico di Milano, Politecnico di Torino, Accademia di Brera and several high schools, where he is also tutor for students at ITE Tosi in Busto Arsizio for the project "impresa Formativa Simulata", a successful project among the 40 selected by MIUR.
Together with the pedagogue Sara Evangelista, she has created the format "Vieni a Giocare con me" (Come and play with me) aimed specifically at parents, creating more than 50 thematic meetings in kindergartens, municipalities, associations and exported on the most innovative platforms such as ClubHouse.
Speaker at TEDx in Busto Arsizio with the talk: "Una vita in gioco, fuori e dentro una scatola" (A life in the game, outside and inside a box), winner of the contest "Best Performance" organized by Vanity Fair and Mercedes Benz Italy with the game sculpture "BoW", he participates in the most important trade fairs throughout Europe where he is often a guest and speaker of various interventions and seminars.
Recently elected, with great affection and esteem by his colleagues, spokesman of SAZ Italia, he has always been a point of reference for the community of the sector, both for aspiring authors looking for support and new enthusiastic players at their first ludic discoveries, thanks to his sunny and talkative character and his overwhelming exuberance.
In BLOB he brings the clear Heart and the Enthusiasm, like those of a boy, that define each of his Games.